Cricut is having a fun Instagram contest going on to giveaway some of the awesome Tool Kits they have… Follow them on Instagram (@OfficialCricut) to find out how you can be a winner. They announce winners every day on their IG and FB pages.
I am astonished at the kindness and happiness that
has brought to my life. I love working with companies that care so much about others that they give whatever they can to make a difference it the world. Don't think I'm crazy I know that the Cricut is a machine, but the incredible people behind the machine are what make the magic happen. I am always on the look out for good customer service and wow do Nathan, Mallie and Cara stand out! Thank you.
Recently I had the honor of helping a friend make 18 of these beautiful paper flower balls in honor and for the funeral of beautiful, little
Emilie Parker
.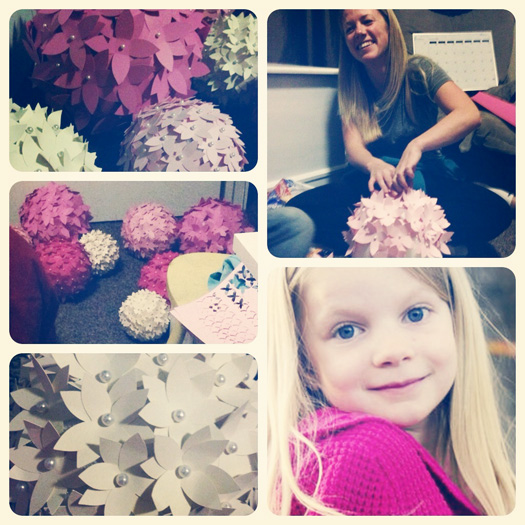 There was no way we were going to make 18 flower balls in 1 night without some Cricut help. At one point we had 4 going at once in order to cut out the thousands of tiny paper flowers we needed. Thanks to Cricut, friends and some caffeine we were able to make all 18 flower balls in 1 night. You never know what will bring PEACE to the souls of others and I'm honored to have helped in a very small way for the family of Emilie Parker.
I look forward to my next Cricut project. What's yours?